Get in touch with Us!
Schedule your appointment with Smiley Dental today. We look forward to providing the care you deserve.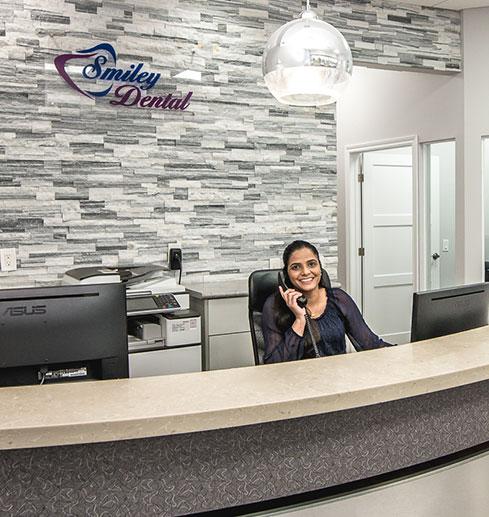 At Smiley Dental, our Bolton, ON dental clinic offers a wide range of preventive, restorative, and cosmetic dental procedures to suit all of you and your family's oral health care needs.
To learn more about our dental care in Bolton, ON L7E 2B5 call our office at (905) 857-5757.   Our practice wants each patient to feel cared for as soon as they come in and our dentists, Dr. Chhabra strives to provide each patient with personalized treatment and care.  Get the dental you deserve at Smiley Dental!